I love to visit RMK hiking tracks. There are so many beautiful places
Pärnu is home for many people who have moved here from abroad. Their stories, why they chose Pärnu as their next home, are different and very interesting. These stories give a good opportunity to look at Pärnu from a different angle.
Why did you move to Pärnu?
I wanted to explore the world more and my husband is from Pärnu. He is an easygoing person and I wanted to know how to be like him.
How long have you lived here?
I've lived here for about 4 years. I'm so glad that I'm able to stay here this long to get to know what Estonian life is really like. My first impression about Estonia wasn't the best. It was winter time when I first visited Estonia. I knew it's really cold here, but I wasn't wearing proper clothes. Like Estonian people say ''there's no such thing as bad weather, only bad clothing''.
Also, Estonian people are shy and sometimes look a little bit unfriendly, but they are actually friendly and very kind. They are easygoing and love to make funny jokes that make people smile.
Did you live in a big city in Japan?
No, I lived in suburbs. But still comparing to Pärnu then It's a pretty big city. About 80,000 people live there.  But next to my city is even bigger, there are about one million people.
How hard was to settle in here in Pärnu?
Fortunately, my husband's family and my family are very supportive. People who are around us are very kind. Even though, it wasn't easy to get used to Estonian life, when I think back all I've been through here is now a beautiful memory. But I still hope that we are going to get some authentic Japanese restaurant here in Pärnu in the future.
Have you visited Japan recently?
No I haven't. Can you believe that I haven't gone back to Japan for 5 years? This year I'm going to visit my family with my new little beautiful family.
What have surprised you the most about Pärnu?
All the people are kidnapped in the winter… or move to southern Europe …haha(I'm kidding). Because I live in Pärnu it's so obvious to see how less people in the winter comparing to summertime.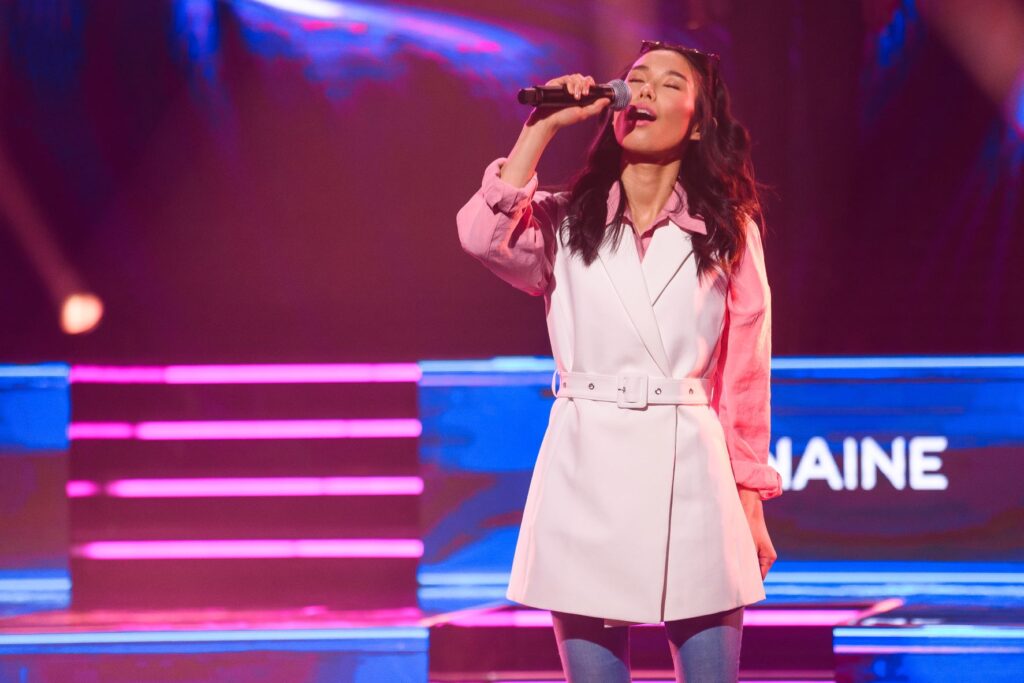 Photo: Kanal 2
What work do you do here?
I'm a singer and a mother of 1 year old daughter. I'm going to release my original song this year. Please follow my instagram if you'd like to know more about me. My Instagram account: maiko_1993.
You participated in an Estonian TV show and sang a duet with Jüri Pootsman. How did this happen?
I used to go to WAF music school. Maiken introduced me to the organizer for the tv show. I've always wanted to have a job as a singer so it was a big chance and amazing experience for me. Singing with Jüri was absolutely unforgettable experience too. I am so grateful all the people who supported me to make this happen.
Do you have favorite places in the county that you recommend to visit?
Yes, I do. I love to visit RMK hiking tracks. There are so many beautiful places to choose from but my favorite place is Kabli looduse õpperada.
In five words how do you describe Pärnu? 
Summer, Elephant, Peaceful, Cyclist, Spa.
Loe veel lugusid: