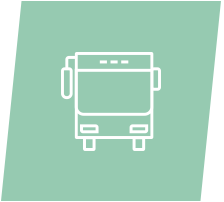 City Bus Lines
There is a unified ticketing system based on an electronic bus card for routes in Pärnu City and nearby municipalities. Tickets can be purchased from R-kiosks or from the bus driver, and money can be downloaded to the card via self-service: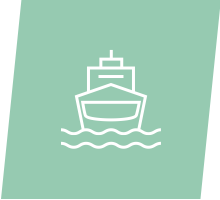 Ferry Lines to Kihnu, Ruhnu and Muhu
Getting to the islands from Pärnu County is quick and easy. You can reach Kihnu Island and Ruhnu Island by ferry from Pärnu Harbour. In winter, when the sea freezes, an airliner flies between the islands and the mainland.
If you need to travel between Pärnu and Kihnu daily, you can do so via Munalaid Harbour (40 km from Pärnu towards Tõstamaa), where you can also take a bus to and from Pärnu (www.tpilet.ee). It is also possible to go by ferry from Munalaid to Ruhnu. Ferries to Muhu Island depart from Virtsu Harbour.
www.veeteed.com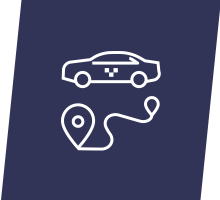 Taxi
In Pärnu and Pärnu County you can order an affordable and comfortable ride by both regular and electric taxis.
1700 (Bristol Takso),
1300 (E-takso),
1222 (Pärnu Takso),
1918 (Elektritakso),
12255 (Lahe Takso),
1200 (GO Takso),
444 0046 (R2 Reisibuss).
Get more information about taxi service: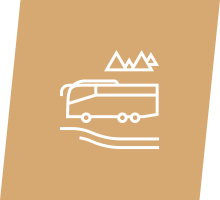 County Bus Lines
You can now purchase a monthly public transportation ticket for Pärnu city and county lines onto a unified electronic travel card. The same unified card can also be used by county students to travel home from school for free. You can also buy single tickets for the money you load on your shared card. You can purchase a monthly ticket for county lines from the Pärnu Coach Station or from the self-service environment.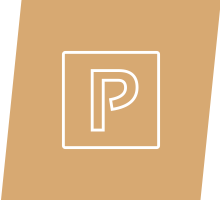 Parking
Parking in Pärnu is arrangement in a manner that enables always finding a parking space when necessary. Therefore, the city has seasonally differing parking zones and different parking schemes for the summer and winter seasons. For example, on weekdays from 8 am to 6 pm, paid parking is applied in the centre of Pärnu and the fee in the downtown zone is € 0.96 (1 hour) or € 3.20 (24 hours). However, there is a daily parking fee from 10am to 7pm daily from 1 of June to 31 of August in the coastal areas of the city to avoid congestions of streets in the summer.
You can buy a EuroPark parking ticket at a nearby vending machine or over the counter at service points or use a mobile parking service. Over-the-counter tickets are sold by Pärnu City Administrative Services, information points and R-kiosks.