In addition to increasing competitiveness and productivity, coupled with expansion to export markets, the majority of growth companies today are putting an ever-increasing emphasis on alleviating labour shortages and digitalisation of their operations. Service design and product development, with the accompanying need to protect intellectual property rights and renewal of business models, also continue to be in the spotlight.
Consultation
We offer consulting services to entrepreneurs on the following topics:
How to find cooperation partners
Mapping of export opportunities
Visiting trade fairs
Availability of grants to foster business development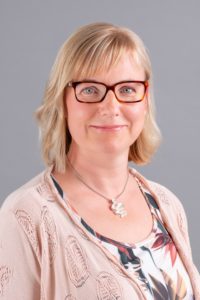 Consulting at the county development centre is free of charge.
Please make an appointment in advance by phone +372 5551 7755 or e-mail info@parnumaa.ee
Adviser to growth companies is Svea Uusen
Support measures provided by Enterprise Estonia
Enterprise Development Programme

Target group: ambitious enterprises who are ready to invest, grow and develop, by launching new products and services.
The enterprise development programme aims to support well-thought-out development plans, improved action planning, innovation implementation and product development. In the course of the development programme, each participating enterprise will launch new products and services that are more profitable than their predecessors.
The enterprise development programme consists of three stages:
1. Identifying the enterprise's ambition and readiness for change
2. Preparing the development plan
3. Implementing the development plan
At first, each company participating in the program goes through a mapping of their current situation and development needs. The company is then advised by an experienced diagnostician and / or mentor, who collaborates with the company, to develop a long-term development plan that includes developing new products or services. Once the product has been completed, assistance will also be provided to protect the intellectual property of the product or service and to promote and sell it (including participation in trade fairs and exhibitions, production of product samples, production of marketing materials etc).
Participation in the programme is open to:
1) Industrial enterprises that have been operating for at least 3 years (as of date of registration) with a minimum of 8 employees and that have obtained first experiences in exporting or have increased their sales each year by 5% on average. These enterprises should also have:
clear ambitions and potential for growth,
ability to bring new or significantly improved products or services to the market.
2) Companies in the smart specialisation field that have been operating for at least 3 years (as of date of registration) with a minimum of 8 employees and that have obtained first experiences in export or have increased their sales each year by 10% on average. These enterprises should also have:
clear ambitions and potential for growth,
ability to bring new or significantly improved products or services to the market.
On the third year of the development plan and up to two financial years after the completion of the development plan, the recipient of the grant is required to:
increase the annual sales revenue of the enterprise 10 % more than is the sales revenue of the relevant sector
increase added value per employee 10% more than is the average added value per employee in the relevant sector
https://www.eas.ee/teenus/ettevotte-arenguprogramm-2/?lang=en
Strategy Workshops

Strategy Workshop is a forward-looking and concentrated way to enhance the strategic management capabilities of companies. The companies have top Estonian trainers, a personal mentor and practical tools at their disposal to discover exciting new development areas and plan concrete steps for the future.
Target group: Enterprises with at least 3 years of export experience and 8 employees with ambitious growth potential, focused on sales growth, higher value added and entry into new target markets.
Business owners and executives who have a decisive say in strategic choices (board members and / or key executives in areas relevant to the company, such as production, development, quality, etc.) are welcome. 2-3 people from one company can participate in the workshops.
Intellectual Property Services

Intellectual Property (IP) is any company's most valuable asset and often accounts for a large part of its value. An effective IP strategy enables a company to make informed choices about how to protect and develop its IP and to implement the IP strategy.
Target group: Companies engaged in product development, exporting or intending to export.
Objective: To provide export oriented product development companies with support and opportunities to leverage their intellectual property to serve their business interests. Intellectual property and its effective management help the company protect its product development investments from copiers and competitors and create additional intangible assets.
Strategic Consultancy for Intellectual Property
Strategic consulting allows you to get quick answers to your company's goals and intellectual property (IP) questions. If you are developing a new product or service, consult an intellectual property specialist at Enterprise Estonia (EAS) before launching it for the public. A specialist will help you highlight the potential risks and benefits that stem from the IP contained in and surrounding your product and figure out what to do with them.
Product Intellectual Property Diagnostics
Are you working on a new product and preparing to enter a new market? How do you ensure the underlying technology has a market advantage over its competitors? What is the potential risk for local patent holders? How to generate income from the intellectual property already developed? Product (or service) intellectual property diagnostics can help you find answers to these questions.
Diagnostics of Corporate Intellectual Property Strategy
Any company that invests in the development of new products also needs to ensure that the intellectual property it generates, like any other asset, is protected and harnessed in the best possible way. Whether and when to patent company developments, when and how to license the technology, how to find customers who are willing to pay the license to the company – these are important questions that will get answered during the IP diagnostics.
Target group: Estonian enterprises actively exporting or intending to start exporting
As production is becoming increasingly cheaper everywhere in the world, it is more and more difficult for businesses to stay competitive based only on price. To survive and grow, enterprises need to provide their products with added value for which the customer is willing to pay more. Meaning that with high-tech product development, the intellectual property created in enterprises and its conscious implementation in corporate strategy will become increasingly valuable.
Enterprise Estonia's intellectual property (IP) services package provides support and opportunities for export-oriented enterprises to exploit their intellectual property to its full business potential. The services will help companies answer their strategic IP-related questions, such as:
How to identify the strategic intellectual property of an enterprise and what to do with it?
How to create and implement an intellectual property strategy that supports your business objectives?
How to turn the company's intellectual property into capital and add a revenue stream to the company's bottom line?
According to the information by the World Intellectual Property Organisation (WIPO), intangible components (including the brand, intellectual property, etc.), already constitute a third of the global production value and provide more than two times more added value than physical capital. Thus, contributing to the development and commercialising of intellectual property in an enterprise is a solid investment into its future.
https://www.eas.ee/teenus/intellectual-property-services/?lang=en
Innovation Voucher and Development Voucher
The purpose of the Innovation Voucher and Development Voucher is to support innovation-oriented businesses, both financially and through linking the company and the research organization. With the Innovation and Development Vouchers, a small or medium-sized enterprise (SME) can collaborate with research institutes, pilot laboratories or intellectual property experts to develop innovative solutions to development barriers, test new materials, gather knowledge on technological feasibility, conduct intellectual property database research and more.
Target group: Small and medium-sized enterprises that need advice or assistance from universities, research institutes, testing or certification laboratories, patent attorneys or other highly qualified professionals to develop their products, services or technologies.
Innovation Voucher
The Innovation Voucher aims to support first-time contacts between entrepreneurs and innovation service providers, and the end result of the project must contribute to the development of a new product, service or technology.
Voucher amount: up to EUR 4000
Project duration: up to 12 months
Self-financing: at least 20%
You are the perfect candidate for the innovation voucher grant if your company could use expert advice from specialists in their field in order to implement changes. The innovation voucher enables a small and medium-sized entrepreneur (SME) who is cooperating with a higher education institute, test laboratory, or intellectual property experts, to develop innovative solutions for development obstacles, carry out tests with new materials, gather knowledge on technologies, conduct studies in intellectual property databases etc.
An increased number of connections that entrepreneurs have with universities and test laboratories, as well as the growth of contacts between entrepreneurs who provide engineering services, leads to service providers being better equipped to offer customer-driven solutions.
https://www.eas.ee/teenus/innovation-voucher/?lang=en
Development Voucher
The development voucher is essentially a supporting measure for preliminary research. The results of the development voucher should enable the entrepreneur to gain comprehensive knowledge on whether their development idea has the potential necessary for continuing the development process in other stages.
Grant amount: up to EUR 20 000
Duration of the project: up to 18 months
Self-financing: at least 30%
As the development voucher usually only makes it possible to conduct a certain part of a development project (e.g. a patent study, laboratory testing), then other important aspects of product, service or technology development activities (such as the current state of the field, the technological feasibility of the project etc.) may, unfortunately, remain insufficiently studied. You are the perfect candidate for the development voucher grant of EAS if your company could use comprehensive expert advice from specialists in their field in order to implement changes.
https://www.eas.ee/teenus/development-voucher/?lang=en
Product Development Support
Product development support is designed to encourage product development and designated for companies that develop high-risk innovative products.
Target group: Small and medium-sized manufacturing companies who are innovation-oriented and want to raise finance at a critical stage in their product development process, or small and medium-sized enterprises whose development ideas need advanced professional know-how from specialists in order to be implemented.
Objective: To encourage industrial companies to invest more in development, which results in higher value added and sales of new products.
Grant amount: up to EUR 200 000, self-financing 30%
Duration of the project: up to 36 months
Digitalization of Industry
While technology adoption and employee development must go hand in hand, it is neither feasible nor expedient for companies to undertake simultaneously all the changes that digitalization brings along. It is important to determine the priority of the upcoming improvement projects and the order in which they will be carried out, as in addition to implementing new software solutions, continuous optimization of internal processes must be carried out and digital diagnostics play a major role here.
Target group: Enterprises whose main activity is manufacturing or mining.
The purpose of the grant is to support the development of digitalisation and automation diagnostics for manufacturing and mining industries.
Grant amount: The maximum grant amount depends on the sales revenue of the fiscal year preceding the submission of application for the company grant. If the company's last year's sales revenue (€) is:
200,000 – 1 million, then the grant amount is 5,000 euros
1 million – 5 million, then the grant is 10,000 euros
over 5 million, then the grant is 15,000 euros.
Self-financing: min. 30%
Enterprise Resource Efficiency
The purpose of the Enterprise Resource Efficiency measure offered by the Environmental Investment Centre is to increase Estonia's resource productivity (the ratio of GDP to domestic material consumption), which means the amount of money received per kilogram of raw material. The activities of the measure support the achievement of resource efficiency in enterprises.
Supported activities are: the company's resource use analysis (resource audit), which is a prerequisite for applying for further investment; investments in resource-efficient solutions, including best available techniques, resource management systems and supporting IT applications.